Valentine's Day may be long gone, but here is reason 1,000,001 why we love our clients.

Our client Meg was in love at first site when she stepped into this Fishtown home. The bright and modern space is ideal for entertaining guests or enjoying nice, quiet nights at home. It features light hardwood floors, recessed lighting, and high ceilings. We would fall in love too!
.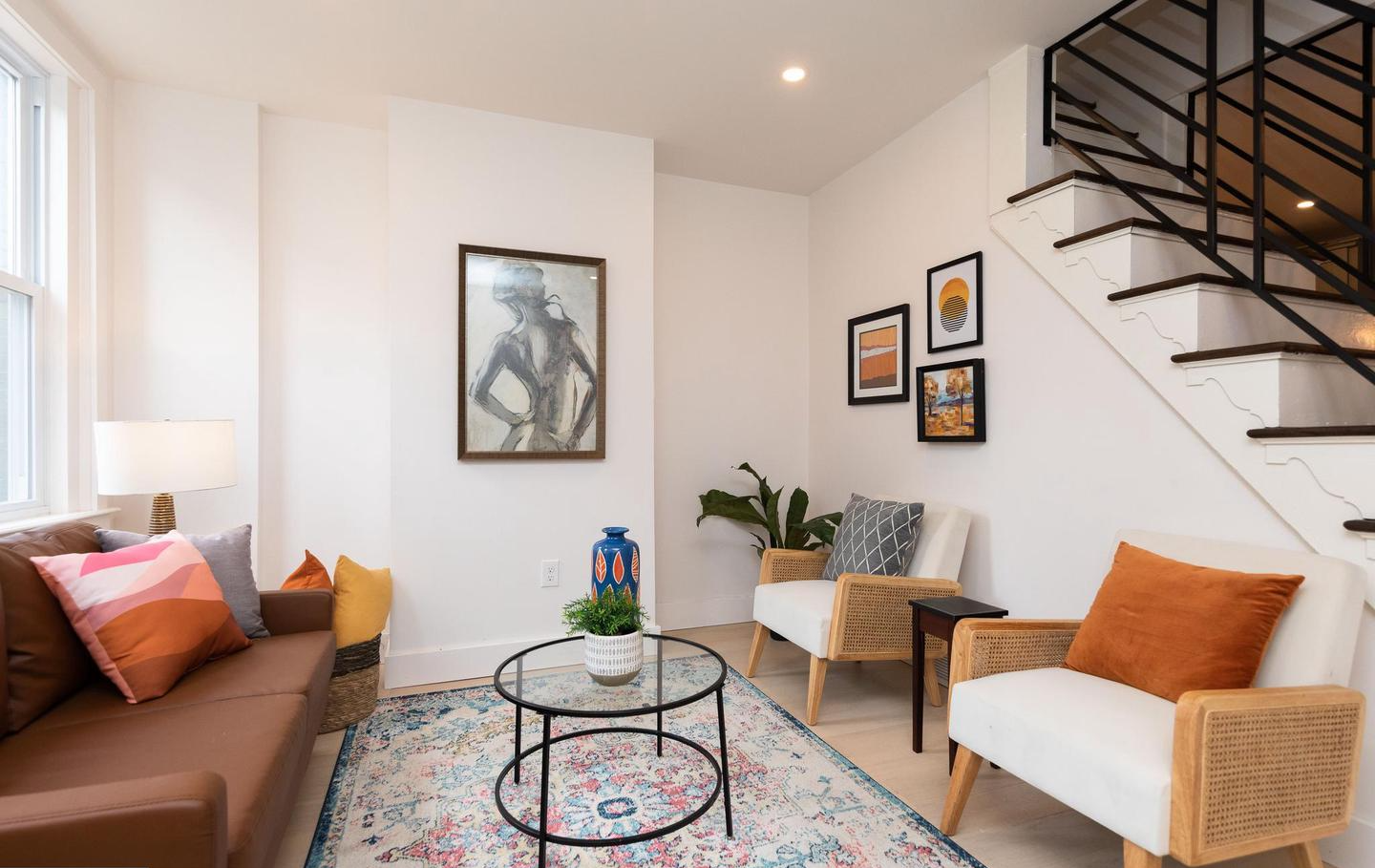 Meg went to an open house while our Agent Rosie Dillon was spending time in Miami, but Meg was ready to make an offer right then!
.

Rosie knew there wasn't any time to waste, so she wrote the offer in her hotel room and we caught this perfect little Fishtown house under ask price!
.

You can always depend on Rosie to bring a bottle of wine for you to celebrate with after settlement (just read her bio and you know she's not kidding). But this time, our awesome client Meg beat our agent Rosie at her own gifting game!
.

As Rosie said, it is such a treat "when the buyer brings me my favorite thing (wine) on settlement day even though I get paid to do this." And we can't forget to mention how this Mural City Cellars label is very on brand for this Philly row home settlement! Testimonials are Real Estate's bread and butter, but you can't help feel that a thoughtful gesture like this from a client post-sale is as powerful as any 5-star Zillow review!
.

So, that's the million and first reason we love our client.🥂 Cheers to Meg! We can't wait to follow your journey as a homeowner 🏡
.